SOLO ADVERTISING - BUY 1 SOLO AD GET 2 MAILINGS - SERVICE OVERVIEW


Please use the NAVIGATION MENU to your left to select & order your solo ads.

My most important point to stress is that free solo ads are difficult to come by, that is IF you are really looking for a "solo ad". You may see other services out there offering "free solo ads," but what they really mean is they will send your solo ad advertising to a restricted group and/or specific network. While this may sound tempting, what often is happening is your free solo ad is being sent to a safelist not a group of ezines.

The solo ad is one method by which ezine or newsletter publishers make money. Therefore, it stands to reason this is not something the typical publisher would give away for free, right?



This is my first ezine solo ad and I'm just more than happy I know I am with Theresa! Thank you for your help.






WHY FREE OR CHEAP SOLOS ARE NOT THE WAY TO GO


Here's a true story: A gentleman called me to say he had purchased 16 solo ads for $40 (NOT at MWA). Of those 16, two (2) were run. When he contacted the owner of that other service, he was told, "We'll just run it again." Well this same gentleman pointed out, "What's the use of that?" How or what they worked out, if anything, well I don't know the ending. But he was disgusted (and you should be, too)!

The Moral of the Story: Be careful when anyone says "free solo ads" because you have no control over what that service is doing; it could even hurt your reputation.


THE BUY 1 GET 1 SOLO AD AT MYWIZARDADS


At My Wizard Ads your solo ad does come with a free solo ad. The reason why I can sleep at night calling it a "free" solo ad is easy to explain.

The My Wizard Ads solo ad with its "get 1 free" difference is:
YOU individually select the ezine best suited to your needs (buy 1).

Your solo is confirmed via email by the publisher. The publisher is the one that sets the run dates for the TWO (2) times (the get 1 free) it will be sent out to that publisher's list.

Prices range from $15 - $199. So, in essence, it's the same as saying "get two solo ads to the same ezine, each at half off."
WHICH EZINE SHOULD YOU PICK?


The beauty of using ANY of the ezines listed here at My Wizard Ads is that each ezine is filled with readers with a wide variety of interests. Even if you're selling "dog food" (they always use dog food as example, I have no idea why), it stands to reason that some of the readers of these ezines also will be dog owners.


HOW OFTEN, WHICH EZINE, WHAT ELSE?


It isn't the size of the ezine list, or even the subject matter, it is what you personally have chosen to promote, and how well the ad is written (or how receptive readers are at any given time). Place your time and attention on what counts... writing great copy, sticking to your budget, and be willing to do it all over again and again. Online advertising is never a one-shot deal.

Have you seen Coke® or PizzaHut® stop after just one ad? Of course not!

Solo ad advertising is similar to ezine advertising, but you are given much more space to tell the reader about the benefits (and features) most interesting to them. It is also delivered straight to a readers inbox and does not appear in any newsletter directly.

The subject line of your solo ad is critical. Your subject line will, initially, be the only thing anyone sees in their inbox. Your subject line determines whether someone will be interested enough to open and read that mailing and act upon your information.

To your left you can click on solo ads at various prices. Each publisher has personally provided information specific to their ezine or newsletter. Do take the time to read that information. You will find: the name of the ezine, the publisher's name, the primary focus of that ezine, the ezine's subscriber count, and a description written by the publisher to help you get a feel for their style.

As with all orders, your solo order also includes: an additional 3 line ad (which you will supply on the form) that I will post on the My Wizard Ads website for 30 days or longer.
My Wizard Ads
Owner: Theresa Cahill
Las Vegas, Nevada
Phone Call Days & Times:

There is a lot of information already on the site, please do read.
Chances are your question has already been answered
on the Service page, Have Questions page, Contact page, etc.

Phone Days: Monday through Friday
Pacific Time Zone Phone Hours: 11 a.m. to 4 p.m.
(702) 436-0144

The clock opens in a new window and makes it easy for you to
check to see what time it is now in Nevada.
Thank you!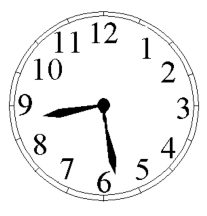 To See Nevada Time,




Click on the Clock





Frequently Asked Questions





Click Here to Contact Me Via Email Anytime



Mobile Sitemap | Blog