Budget Friendly Solo Ads, Ezine Ads, & Ghost Written Articles (Suitable for Blog Posts) For Affiliates & Home/Small Businesses
If you're ready for honesty, you've come to the right place.
You'll find solutions to boost your "get the word out" needs.


Whether you have your own advertisements or you need help writing ezine classified ads and ghost written article blog posts, I'm here for you. It's never been easier to pick the best marketing & advertising method for you!



Welcome! My name is Theresa Cahill, and I'm here to help you find the best forms of affiliate and small business online advertising for your programs, products, and services.


If you don't have a list, need to reach out to more than your current list, or want to start building a list, you've come to the right place!



6 Line Ezine Ads - (not to be confused with "classified ads" like CraigsList) are a great place to start. Ideal for web site owners, affiliate marketers, and yes even bloggers.



Don't worry if the terms "ezine," "solo ad," "marketing," or "advertising" confuse you! You'll find extensive "What Is...?" info pages to help you decide what's best for you and your budget. Also, I'm just an email or phone call during business hours (pacific time) away.



Solo Ad Explosion - Comprehensive service includes info article, traditional-style solo ad, social media marketing & article submission. You never write a single word.



You'll find my contact information at the bottom of every page and also on the Contact Information page. In fact, I encourage questions when the "More Questions? Get Answers! section just isn't enough.



Solo Ads - You select your budget & use the description info to determine the best choice of ezine for yourself. This service means you have your solo ad ready (already written).



If you're struggling to find the best advertising techniques and your ideal business advertising options, My Wizard Ads is here to serve you.



Blogging - From fresh WordPress installations to ongoing blogging consulation, check it out.



You will receive the personalized service you may have found lacking up until now. In addition, you are ensuring FTC compliance for your advertising by using permission based contact mailing lists filled with readers looking for the right opportunity, service or product.


I work one-on-one with you. This site is not "automated."




Theresa,

I want to thank you for your great service. In addition to receiving excellent results from the advertisements I submitted to your company for distribution, your attention to detail and amazingly prompt response time puts you head and shoulders above the rest. I would recommend your services to anyone looking for results on their advertising campaigns.





You can continue reading more about what MyWizardAds can do for you by moving on to the next page (more background information about ezine and online advertising) or reading the Frequently Asked Questions (please click here).


Or just begin exploring your advertising resources right now! It's easy navigation and I highly encourage people to get to know their options before jumping in with their eyes wide shut :)




YOUR GUARANTEE: You will get the service you pay for. Your order will be confirmed by me and the publisher(s). There is never any guarantee expressed or implied that you will make money online with your advertisement.

Your choice of programs to promote is your responsibility.

You are responsible for all payments made in to advertise your programs, products, and services.

Use your own due diligence when selecting any program or service to promote online.




Help Is Just A Click Away


Do make use of the "What is" pages, along with the "More Questions? Get Answers!". You also are welcome to contact me, (left hand sidebar under General Info) at any time (email) or during my phone hours (posted).


==================================================================

Read the full Earnings Disclaimer by accessing that page in the left hand Navigation Menu.

My Wizard Ads
Owner: Theresa Cahill
Las Vegas, Nevada
Phone Call Days & Times:

There is a lot of information already on the site, please do read.
It's a good bet your question has already been answered
on the various service pages, FAQ, etc.

If you do need to call, I do enjoy talking with you.
It will help if you please have your questions ready,
and you can help me (I'm usually the guilty party)
if we limit our time on the phone to 10 minutes or less.
I do not charge for these short phone conversations.

Oh... and yes, I am a real person :)

Monday - Friday
11:30 a.m. - 4:00 p.m.
(702) 436-0144
Pacific Time Zone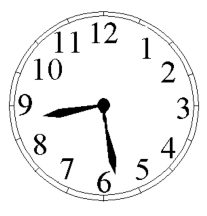 To See Nevada Time,
Click on the Clock
Frequently Asked Questions
Click Here to Contact Me Via Email Anytime
Mobile Sitemap