(Article All Rights Reserved. Feel free to reuse this article with the stipulation that the About the Author box below remains intact.)


How To Set Up A Budget For Online Advertising

One of the key components to your success online will be setting a budget to advertise. Many people actually forget, in their rush to sign up for, or create a program or product, that once that stage is complete, it will take money to promote.

This article covers some of the methods for advertising online, with insight into each type so you can set up your budget appropriately. With so many potential possibilities and arenas for online advertising, reading this hopefully before you select your "home business" will be beneficial. Too many individuals can quickly find themselves in over their heads and/or out of money.

And, before we get started, do keep in mind one thing. The program - be it a team effort or individual product - must be advertised. Even the affiliate program that claims "no this, that or the next thing" is going to go nowhere fast if you do not allot x amount of money to promote it yourself. It's unfortunate, but the truth. So... here we go:

Setting Your Advertising Budget Where and How Much

As stated above, when you join an affiliate program or create a new web site or make your own product, advertising money must be part of your success equation. Advertising online is specific, and while many would also like to think of it in terms of "marketing," advertising is different.

Typically advertising falls into the category of cold to warm to hot. Let's start with the cold and work our way up. By this I mean let's take a look at free ways to start promoting and go from there.

It is super "cold" when you use pay to surf or free to surf programs. You may think it's a warm market, but don't be fooled. This "I'll look at yours if you'll look at mine" approach is best used for branding. The fact is most people enter their information and "surf" other people's web sites to build up credits for their own account. When you put in your information you are hoping for conversions. Just remember, so is the person.

Surf Program Budget: Free to upgradable

Another form of cold advertising is the use of safelists. Some may be responsive, but for the most part it is a legal version of massive amounts of what would normally be considered spam to the rest of us. Safelists, however, consist of groups of people who have agreed ahead of time to receive offers and emails from the rest of those within that safelist program. Again, this is cold for the same reason stated above. You are advertising your own "you've got to see mine," but so does the other guy. The only hope you've got is that yours IS better than his/hers, and they convert.

Safelist Program Budget: Free to upgradable (typically about $10/month on average)

The warm to hot markets for advertising gives you many more options. Here are just a few viable directions:

1. Article writing and distribution
2. Ezine advertising and solo ads
3. Pay per click (ppc)

Article writing falls initially into the lukewarm category. Once you have written and distributed enough articles, and start to build a reputation for useful information, it can definitely be a hot commodity. In addition to becoming an authority either in a niche or on a wide variety of subjects, articles - distributed well - are search engine (hot prospects) friendly.

Keep in mind that your personal time to write is money, so I cannot put a cost on that - only you can. Distribution can also be done yourself or you can pay for submissions. Just be careful in your choice of who distributes for you. I've seen a company promise one thing (1000s of links in the search engines) with the result being a grand total of one (1) - yes you read that right - link.

Software is available, but targeting a handful of authority article directories should be your goal. Precision and planning, not a mass throwing your hard work to the wind, needs to be executed at the article distribution stage.

Article Budget: Free (with the caveats as stated above)

Ezine advertising falls into the warm to hot market for your money. Ezine ads, and their branch off called solo ad advertising, has been around for over a decade. They sprang into existence when the first person to start a newsletter or "ezine" starting building his or her list. Ezines (online electronic magazines) typically have a primary focus. Yet, like their real world counterparts - newspapers - they tend to have their own "classified ads" section.

Also within the past decade, ezine mailing lists have largely gone to the double opt-in variety. This means a person deliberately makes a choice to receive that ezine and its subsequent information on a regular basis. They have chosen to be a subscriber, an active reader. The ezine publisher, therefore, has a list of individuals who have specifically requested his or her information.

Herein lies your chance to promote. With people used to classified ads along with the news, your ezine ad is well placed and most likely read. You do have to use the right words to create the desired action, the click through to the web site. It is the final destination that should be powerful enough to "close the sale for you."

An ezine ad ranges in price. Regular subscribers (once subscribed) often are given the opportunity to submit ads for free as long as they remain active readers. Ezine advertising services also exist to make it faster to initially get your ezine classified ad to larger groups of ezines.

The breakdown of ezine readers falls into four categories. Subscribers/readers who:

1. Only signed up to read
2. Read and advertise
3. Only advertise
4. Are looking for their next potential opportunity.

Using ezines also has, in many cases, the added benefit of your classified ezine ad archived on that web site. This means when the search engine bot spiders that site, your ad is included.

Ezine Advertising Budget: Free to extremely expensive when you go directly to individual sources. Using a service expect to pay $10 to $160 or more for faster, more efficient delivery of your ad.

============================

A note of caution: Not every ezine service keeps accurate records. Some directories list ezines that no longer publish - some not for years. When in doubt, contact the ezine ad advertising owner and expect an answer, personally, not just an auto-reply message.)

============================

Your hottest advertising is a market - the search engines themselves. There are two ways to get results from search engines which are:

1. Natural search
2. Pay Per Click (PPC)

Above, you'll note the mention of ezine archived issues. Your ad words end up in the search engines "naturally" via that spidering. This costs you nothing except the original investment in either time (hunting down the ezines yourself) or money (selecting the proper ezine advertising service to assist you).

Whether you are aware of it or not, every time you do a search at Google, Yahoo! or any search engine of your choice, some of the results returned are paid for - ppc - results. (For those who know about pay per click, you must be reading this for alternative methods.)

For those who do not know about PPC advertising you MUST read up about it first. Do not just take the word of one person that this is the way to go. Pay per click can be very, very expensive in a very short period of time (sometimes hours) if you do not know what you are doing.

Read! Each search engines typically supplies most of the "need to know" information right on their sites. However, there are little tips and tricks that only the "masters" know. This information can either be paid for, or freely found, with a massive amount of due diligence on your part (use the search engines, use the natural results, check some of the paid for advertising, but above all educate yourself FIRST before jumping into PPC).

Pay Per Click is often deliberately made to "sound" inexpensive. When someone tells you your costs can be pennies on the dollar, while that is true, those pennies can add up into 100s if not 1000s of dollars extremely quickly if you don't first master the art of proper PPC usage.

o You will need to master the art of proper keyword and keyword phrase choices

o You will need to learn where, when, and how much to bid for your choices.

o You will need to watch your account with an eagle eye or suffer the consequences with a large credit card bill.

PPC Advertising Budget: As low as you want per day, though typically an average budget is at least $5 a day (keeping in mind that done improperly you can wipe out that $5 in a matter of minutes with no results to show for the expense).

While this article covers a few major categories, there are more ways to advertise online. However, in summary, your best bang for your buck is classified ezine ad placement - for obvious reasons. It is decisive, direct, and permission-based. People opting to receive your advertising, along with search engine indexing, make ezines an excellent starting point for all online marketers.

===================================

ABOUT THE AUTHOR

Theresa Cahill is the owner/operator of My Wizard Ads, an online advertising agency started in 2001. Her website is packed with advertising and marketing choices, all budget friendly. One-on-one service is her specialty and she is a huge proponent of setting budgets and sticking to them.

Copyright 2009 - Theresa Cahill. All rights reserved.


My Wizard Ads
Owner: Theresa Cahill
Las Vegas, Nevada
Phone Call Days & Times:

There is a lot of information already on the site, please do read.
Chances are your question has already been answered
on the Service page, Have Questions page, Contact page, etc.

Phone Days: Monday through Friday
Pacific Time Zone Phone Hours: 11 a.m. to 4 p.m.
(702) 436-0144

The clock opens in a new window and makes it easy for you to
check to see what time it is now in Nevada.
Thank you!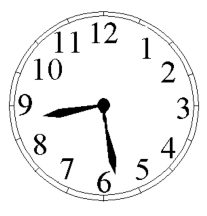 To See Nevada Time,




Click on the Clock





Frequently Asked Questions





Click Here to Contact Me Via Email Anytime



Mobile Sitemap | Blog