1608 Words Worth Reading If You Want To Make Money Online
(Updated April 28, 2014 - Title Could Now Be, "1832 Words Worth Reading If You Want to Make Money Online.")


Wouldn't it be wonderful if all you had to do was place ads online and the money would come pouring in?

Yes, the dream of many - we could almost state everyone - but (there is always a but), it will not happen.

It's time for that much needed reality check. By approaching the internet and all it has to offer with not only the right attitude, but the right tools, you dramatically increase your odds.

Money making is still not a given, but at least you are armed and ready to take on cyberspace.

First and foremost, not everyone coming to the internet is going to succeed. That's not just an opinion, there is pure science backing this up. Like offline business, small businesses online fail - a whopping 98% of them go under in much less than a year.

At this point you are either totally disheartened or getting a boost to your own moral by declaring, "That won't be me!"

Good for you.

Just keep in mind that winners always bring something extra to the table.

Here are a few examples and strategies (read even if you have read it before - because if you do not read, there's your problem):


A Business Plan


You cannot just throw money around, joining this program or that one, because the person with the glitzy sales letter states that you cannot fail, that making money is a given - it's not.

There are approximately four categories of people - those that:

1. Join anything that sounds easy
2. Are too desperate to really do the right thing
3. Cannot pick a winner to save their life
4. Understand business is business, join, and have a plan.

The first three categories include people who either have, or will soon have, hard feelings about the internet as a source of income. I call them "jumpers."

Jumpers, well jump.

They never stick to anything long enough to reap any benefits from it. When instant wealth doesn't come pouring in, they quit. And then they go on to the next "biggest loser."

These individuals also have a horrible time discerning a real program from a bogus scam. They appear to be magnets for the wrong thing. I believe one of the reasons this happens is they just do not look around enough. With literally billions of pages to choose from on the internet, they see one thing with outrageous promises, think "this will be easy," and spend money.

Continuing down this same thread, these individuals see something, somehow convince themselves that "new" really does means new (without a shred of investigation), and think they are getting in "at the top."

Truth be told? With a decent enough program, hundreds if not thousands are already involved. They have been for quite a while and you, sorry, are not the first. So be sure to factor in all the affiliates who've now become your rivals. They are all promoting the same thing(s), too.


But you can beat them at their own game!


Most likely, your affiliate rivals are taking the easy route and using whatever ads the program owner may supply.

The wise marketer, whether new or more experienced, uses services designed to give them new material. They deliberately hunt down outsourcers who work at writing something new and unique just for them.

Wise marketers also (where appropriate) use "cloaking" services because they know that an affiliate link provides nothing but more advertising for the main program. So the building of links just isn't necessary nor important to them.


What is very important is you sharpen your skills and use your imagination to market effectively online.


Getting back to the foolish, dreamy-eyed, want-to-be's, these individuals have outlandish expectations, and absolutely no plan to follow. They are relying on dumb luck. Unfortunately dumb luck can get very expensive, and frustrating, and downright scary.

Imagine for a moment that whatever it is you have currently chosen to do online was a brick and mortar business. Unless you are swimming in liquid assets, you most likely would need a small business loan to get up and running.

Next, imagine showing up at the bank to ask for that loan without any plan. No profit and loss, no asset sheet, no business strategy whatsoever.

Think you'll get that loan?


So what's involved to put yourself firming on the path to success?


Again, you need a plan. One of those sit down at the kitchen table and work out your short, medium, and long term goals, including the "hows" of how you expect to achieve those goals.

The "hows" demonstrate the research you have already expended - your willingness to thoroughly do your job (run your business) properly.

With the internet at your fingertips, it's always research time.

You must know what your options are for promoting. You must know what is a fad method, and what are "tried and true" longevity building business techniques.

In addition, you must understand your strengths and your own weaknesses. You must be willing - and financially able - to delegate responsibilities when your own weaknesses reveal you need help.


The Ability To Pick The Good From The Bad And The Ugly


One of the most shocking things online are the glitzy splash page ads or the long, boring "here's my story" sales page that promises the moon in exchange for your hard-earned dollars.

Some aren't even glitzy, they are plain, simple, and often ugly.

Yet, each is crafted in such a way to ensure that a huge percentage of those visiting do not leave without signing up and/or paying.

It would be fair to state that approximately 1% of the programs you come across are worth the money, time, and effort. The other 99% are profitable solely for the person or persons who put them together.

Hey, they're making money online, right? Yes, yours.

And, frankly, you cannot fault them for that. However, you can blame yourself for not reading - not reading between the lines - not researching, and not looking for the fine print.

Websites, sales tools, products or services, and tons of "free" bonuses await you with almost every single money making program out there.

But do you know why?

It's because they must, under law, have something to offer in the back office. If not they're just glorified schemes and methods for passing money around.

To get merchant status, you must have a product or something behind the 'greenroots pass money' stage. So read carefully. Most people do nothing but read the all-jazzed-up compensation plan, yet never bother to check:

o Are the products old?
o Does the service work?
o Is this too popular?
o Can and will it hold up to the test of time?
o Will others really help you or just claim to help?
o (Insert here any other question you can think of... first.)


Don't be like most affiliate internet marketers. Yes be the exception to the rule.


Most people won't even bother to do a simple BetterWhoIs.com lookup of the domain and its owner.

Then to cap it all off (you are reading their page carefully, right?), look around. Do any of them promise what you must have to succeed... traffic?

How many times have you seen the phrase, "all you have to do" followed by "is tell your friends" or "all you have to do is get people to your own web site that we so kindly provide you" and "you will be rolling in the dough in no time."

Traffic ("guaranteed traffic" is nonsense; it's not real human visitors) is the #1 hardest thing to accomplish online.

Of course they aren't going to guarantee that, they can't. So have your thinking cap on and - eventually - your wallet ready, because you are going to need to advertise.


Where Ezine Advertising Enters The Picture:


Whether you have a list of individuals to contact or not, reaching out to large quantities of strangers can best be done using the time-tested ezine ad.

Ezine advertising co-operatives exist to cut down on your hunt-and-peck, hit-or-miss method of locating places that will allow you to advertise.

(But in this updated version, it's safe to say that not every co-op is paying attention. Some advertising agencies list ezines that have gone out of "print" years ago. Look for one-on-one attention and a real way to get in touch with the advertising agency owner.)

The reason so many marketers choose ezines as a starting point is because of that all-important email list factor.

Publishers within a co-op agree to run your marketing material in exchange for adding you to their growing email marketing lists. They display your published advertising in their ezines or newsletter, on their blogs, inside their classified editions, or posted on their website ad boards.

This is called true permission-based email marketing.

Your basic ezine ad (typically 3-6 lines long) is a very good place to start. But be sure to shop around and make sure the ezines listed actually exist.

Ezines are not your typical "shoot spam all over and hope something sticks." Readers, just like you, opt in to most ezines. They request the publisher's information.

And your ad should always be listed.


A Little Bit of Advice for Those New to Online Advertising


Many program owners tell their new enrollees to hunt out solo ads for advertising. For veteran writers, yes this is a great idea assuming you are writing fresh material and remember to use link shortening services especially if the program has been around for a while.

However, solos are one-shot deals. Emails in people's already crowded inbox. You need to have imagination or, better yet, have someone skilled in writing solo ads do it for you.

Testing and tweaking is forever a part of the process whether you use your own or others write them for you.

So starting small is not a bad thing. Try your hand at writing quick, grab them, get them to click ezine classified ads. This type of advertising also has the added benefit of potentially being archived in back issues on publishers websites. Yes, many ezine publishers have archives and readers do dig deeper looking for more information. Voila! there's your ad - long after you thought it was all over and done.


Short Bites to Take With You From Reading This Article


o Shop around and do your homework first - everything online is meant to sound grand and promising; much is rehashed and old.

o Have a plan and a budget because you will run out of free ways to do things and need to supplement with paid advertising.

o Stick with tried and true methods. Ezine advertising, YouTube videos, article writing, and blogging are mainstay, solid methods for long-term gains online.

o Work smart not hard, don't be gullible, and remember less than 1% (far less) are instant, overnight successes.

o Imagination, work, patience, and persistence are requirements to making money online.

===========================================
ABOUT THE AUTHOR
Theresa Cahill
© 2009 - All Rights Reserved

Theresa Cahill has been successfully doing business as the owner of My Wizard Ads since October 2001. Her website is chalked full of information you need to know to use ezine advertising wisely and effectively.
My Wizard Ads
Owner: Theresa Cahill
Las Vegas, Nevada
Phone Call Days & Times:

There is a lot of information already on the site, please do read.
Chances are your question has already been answered
on the Service page, Have Questions page, Contact page, etc.

Phone Days: Monday through Friday
Pacific Time Zone Phone Hours: 11 a.m. to 4 p.m.
(702) 436-0144

The clock opens in a new window and makes it easy for you to
check to see what time it is now in Nevada.
Thank you!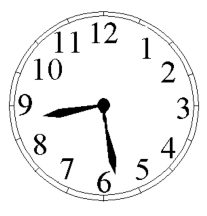 To See Nevada Time,




Click on the Clock





Frequently Asked Questions





Click Here to Contact Me Via Email Anytime



Mobile Sitemap | Blog